Aimee Connolly
Make Up Artist and CEO
Aimee is a makeup artist and the founder and CEO of Sculpted by Aimee.
---
About Aimee
The award-winning company is one of Ireland & the UK's fastest-growing beauty brands, with the range increasing from one product to over 300 since it launched in late 2016. An entrepreneur through and through, Aimee set up the brand at the age of just 24. Sculpted by Aimee now has 30 staff and counting, over 500 stockists in Ireland and the UK having recently launched in almost 100 of the top Boots UK stores nationwide.
Aimee has also developed a strong following and ever growing loyal community online – her social media channels and the brands have a collective following of over 250,000. In 2021, Aimee won the top prize in the EY Entrepreneur of the Year Awards in the emerging category and in 2022 she was named Young Businesswoman of the Year in the Image PWC Businesswoman of the Year Awards and was also awarded the Young Achiever gong at the CEW Awards for her achievements in the beauty industry.
---
PR, Media and Professional Booking Enquires for Aimee Connolly:

enquiries@bevjames.com
---
What's New?
November 2023
Makeup artist Aimee Connolly has partnered with Sunless by Jimmy Jimmy Coco to review their fantastic products and showcase her tanning routine. Aimee shared with her followers why she loves this range, "it has a lovely scent and contains two tanning agents which means the bronzed glow lasts for longer". Sunless by Jimmy Coco is available at Cloud 10 beauty. Check out Aimee's page for her expert makeup and beauty advice.
November 2023
Congratulations to our incredible client, Aimee Connolly for opening the doors to the first London flagship store for her brand Sculpted By Aimee! Aimee cut the ribbon on the Carnaby Street store on Saturday and was greeted by hundreds of shoppers queueing to get access. Aimee's award-winning company is one of Ireland & the UK's fastest-growing beauty brands, with the range now consisting of 300 products since it launched in 2016. Congratulations Aimee on this incredible achievement!
September 2023
Cooking made easy, even for the busiest days! The brilliant Aimee Connolly has teamed up with Hello Fresh to bring you a special offer. As a makeup artist and brand founder, Aimee knows the value of time, and Hello Fresh is perfect for making sure she always has time to enjoy a delicious meal when she's on the go!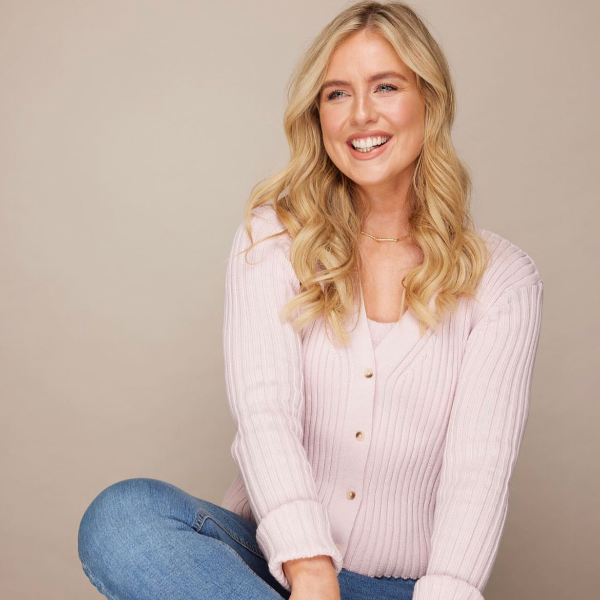 January 2023
Bev James Management Represents Aimee Connolly! Welcome Aimee
Privacy Policy | © Copyright – Bev James Management 2020. All rights reserved.