What's New?
November 2023
Skincare expert Caroline Hirons has partnered with Current body to share her insights on LED masks and advice on how to get the best results! She wrote in her Instagram Story, "LED masks have become increasingly popular and are brilliant for at-home use. Current Body's LED Light Therapy Mask, with regular, consistent use, can be used to improve fine lines, skin texture, helps with skin conditions such as eczema and rosacea." For more skincare advice, download Caroline's fantastic Skin rocks app!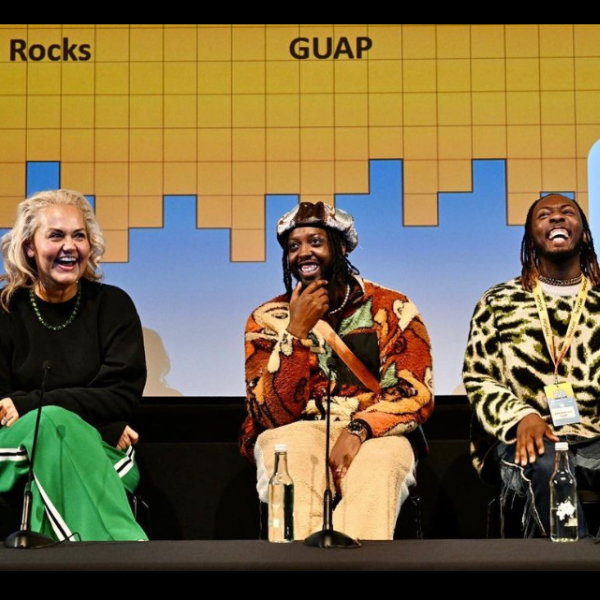 November 2023
Founder of Skin rocks and skincare expert Caroline Hirons was invited to participate in a panel discussion at this year's Tellycast Digital Content Forum. The panel was titled 'Creator Economics' and each of the speakers shared how they transformed their online presence into successful businesses. Questions from the audience added to the lively event, hosted at British film institute Southbank.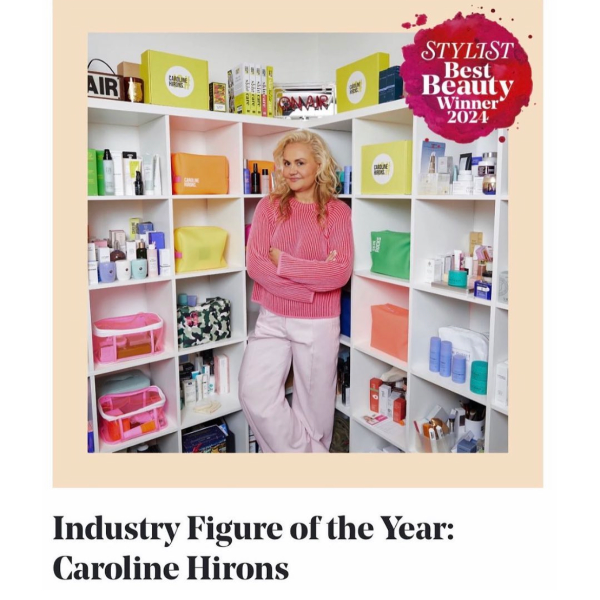 November 2023
Skincare expert and founder of Skin Rocks, Caroline Hirons has been awarded the coveted "Industry Figure of the Year" Award in Stylist Magazine's Best Beauty Awards 2024. Caroline was named the winner of the prestigious award on the 1 year anniversary since the launch of Skin Rocks. Congratulations Caroline on this well-deserved accolade!
October 2023
Skincare expert Caroline Hirons shares her product recommendations and pro business and skincare advice on the latest episode of Grace Beverley's 'Working Hard, Hardly Working' podcast. Listen now on your favourite podcast platform!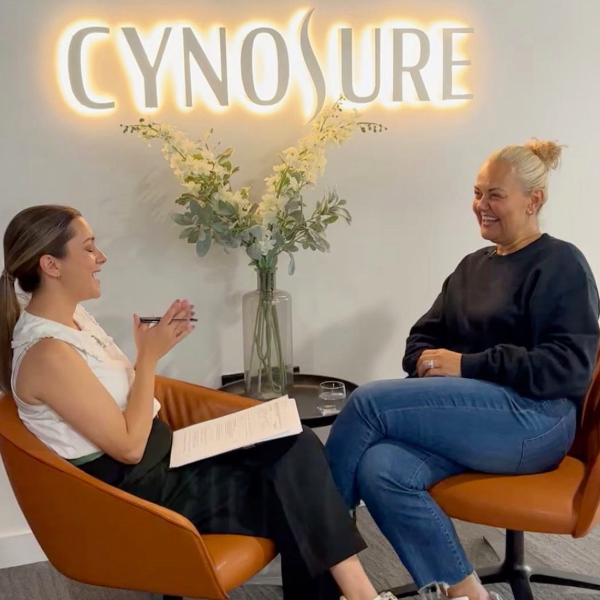 October 2023
Skincare expert and brand founder Caroline Hirons is partnering with Cynosure to test out their Potenza treatment. Caroline will undergo a full course of the microneedling treatment to document her journey and the results. Keep an eye on Caroline's channels for her updates and full review over the coming months!
September 2023
Skincare expert Caroline Hirons, teamed up with fresh beauty for an Instagram Live session yesterday! Caroline discussed her favourite products from Fresh Beauty that have earned a permanent spot in her routine. Caroline also shared an exclusive discount code from SpaceNK that you can use to grab these fantastic Fresh Beauty goodies at a special price. Missed the Live? You can still rewatch on Caroline's page and use that discount code for some incredible skincare treats!
August 2023
Skincare expert and brand founder Caroline Hirons, has spoken, and we're all ears! Caroline has given her seal of approval on the new Curel Skin Balancing Range. Whether you're battling oily, sensitised or dehydrated skin, Caroline recommends this range as your new go-to. Head to Boots to find the new Curel range - Caroline-approved and ready to transform your skincare game.
August 2023
Skincare expert Caroline Hirons has partnered up with Dermatica to share an exclusive code with her followers to help them achieve their skin goals by using their personalised formula and brand new SPF. The personalised, evidence backed prescription formula, which is developed by experts, can be used to treat fine lines, wrinkles and pigmentation. Using Caroline's code, her followers will receive the first month for only £2.90 and then 15% off the next 2 months. Caroline's offer also includes a free full sized SPF 50 Photo Damage Defence suncream. She tells us this new suncream is 'lightweight and absorbs and layers beautifully, it's a joy to use.' Head to Caroline's grid now to get your code!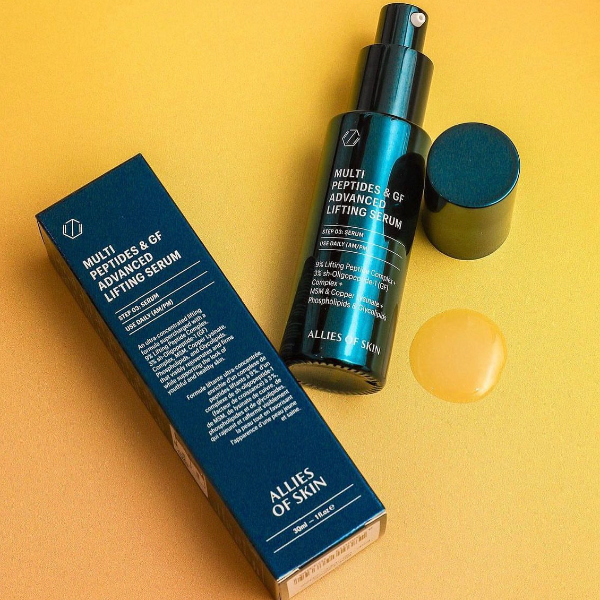 July 2023
Skincare expert and brand founder Caroline Hirons introduces her audience to the latest launch from Allies of skin, their NEW Multi Peptides & GF Advanced Lifting Serum. "The serum is a go-to for visibly firmer, lifted skin with a clinically proven 20% reduction in fine lines. The formula is a targeted and supercharged treatment that covers the face, eyes, and neck", Caroline tells us. If you'd like to try it for yourself, go to Caroline's post for an exclusive 20% off code!
June 2023
Skincare expert Caroline Hirons teamed up with Olay this week to share the 'Power Duo' proven to deliver results in just 24 hours. Caroline reviewed the Regenerist SPF30 Day Cream and the Retinol 24 Night Cream to provide her opinion to her loyal followers. She loved how the day cream was lightweight in texture and how the retinoid helps to nourish the skin, as it is also a moisturiser. Head over to Caroline's post to find out more.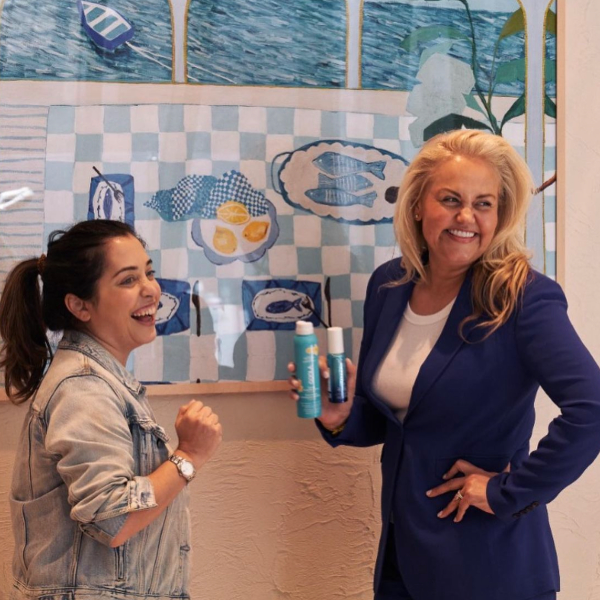 June 2023
This week, skincare expert Caroline Hirons hosted a press lunch to showcase the latest collection from COOLA to some of the most influential people in the beauty industry. Caroline partnered with COOLA to support their fantastic range of sun protection products. At the launch she told attendees why she loves the brand, "What some people forget is that it's not only important to apply SPF daily, but you also need to top up throughout the day to ensure you are protected from morning to evening. COOLA make it easy to apply and reapply, with their four new product launches giving you daily protection".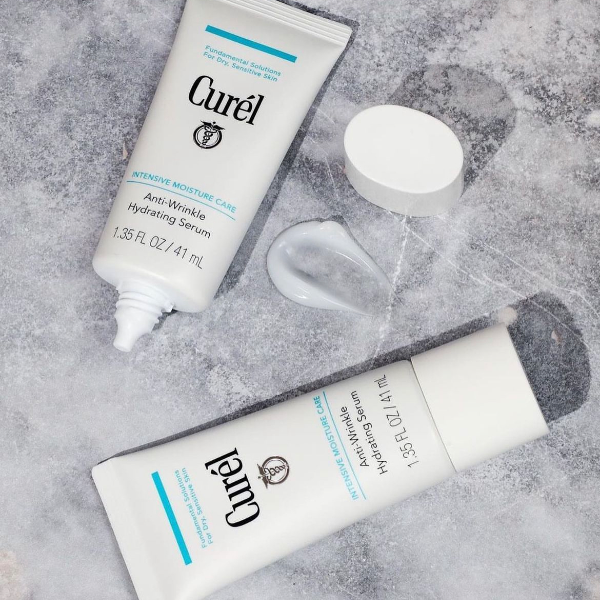 May 2023
Skincare expert Caroline Hirons has reviewed the latest launch from Curel, their Anti-Wrinkle Hydrating Serum. Caroline says, "it's a brilliant solution for anyone with dry, dehydrated or sensitised skin that wants to reduce the appearance of wrinkles." It's available now at Boots!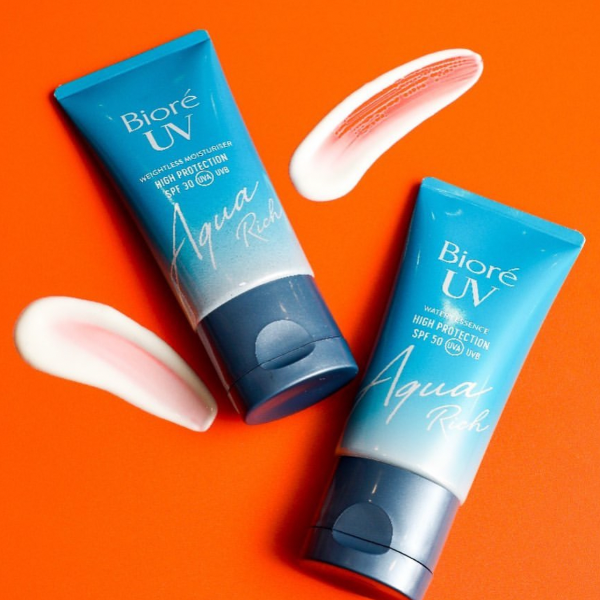 May 2023
Hirons Siren! Biore UV Aqua Rich SPF 30 & 50 is now available in the UK and has received the Caroline Hirons seal of approval. Caroline's review says "It's lightweight, layers well and keeps your skin hydrated throughout the day. Suitable for all skin types and tones, this absorbs well and leaves no white cast." This SPF is based on the cult Japanese product, and is available exclusively at Superdrug.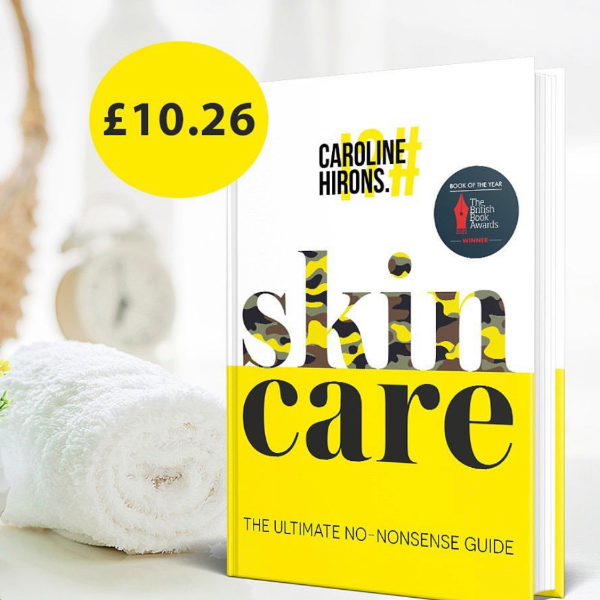 March 2023
The award-winning no-nonsense guide and Sunday Times No. 1 best-seller 'Skincare' by Caroline Hirons is on offer in the Amazon Spring Sale! Caroline's straight-talking advice on all things skin and skincare is the go-to book for people of all ages and skin types who want to feel and look fantastic. It explains the facts, the myths and the best way to get good skin – on any budget. Buy now to start your journey to healthier, glowing skin .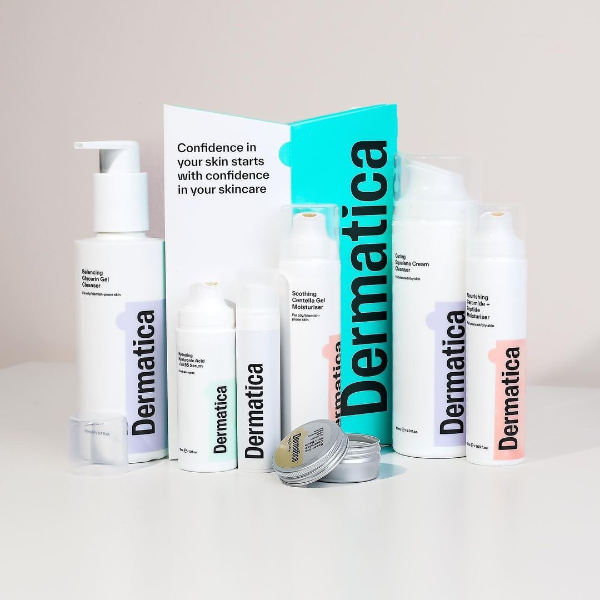 March 2023
The new range from Dermatica gets the Hirons Seal of Approval! Read Caroline's full review on carolinehirons.com, the new products can be used alongside the brand's prescription offering, they are efficacious but at an excellent price point.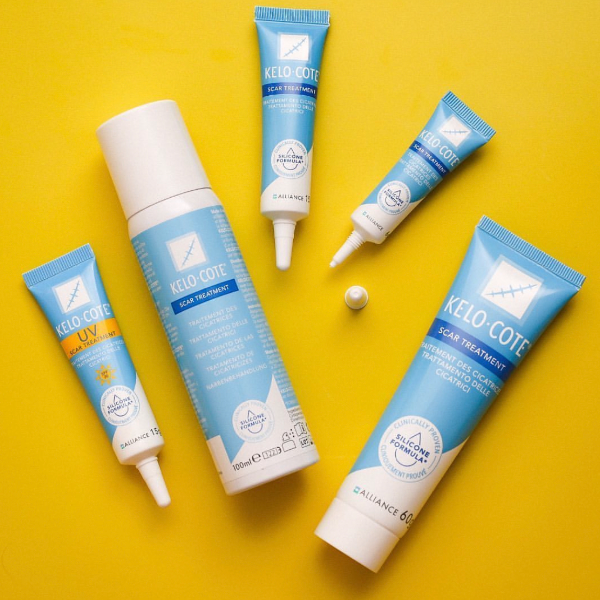 February 2023
Skincare expert Caroline Hirons recommends Kelocote for treating scars - see the full review on Caroline's grid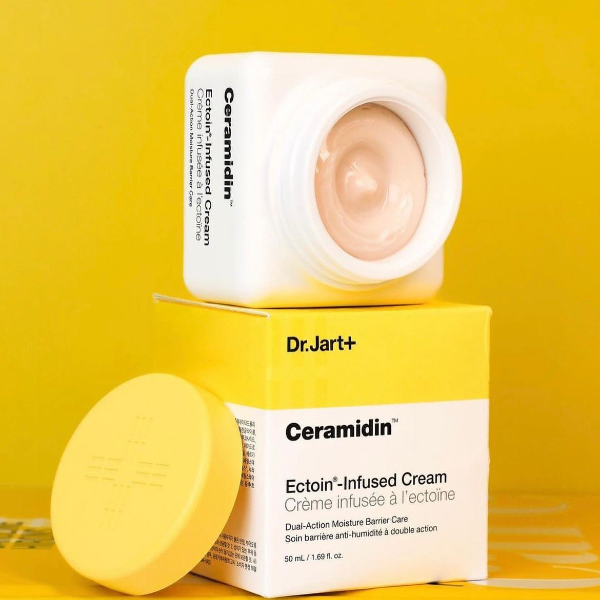 February 2023
Caroline Hirons loves the new edition to the Dr Jart range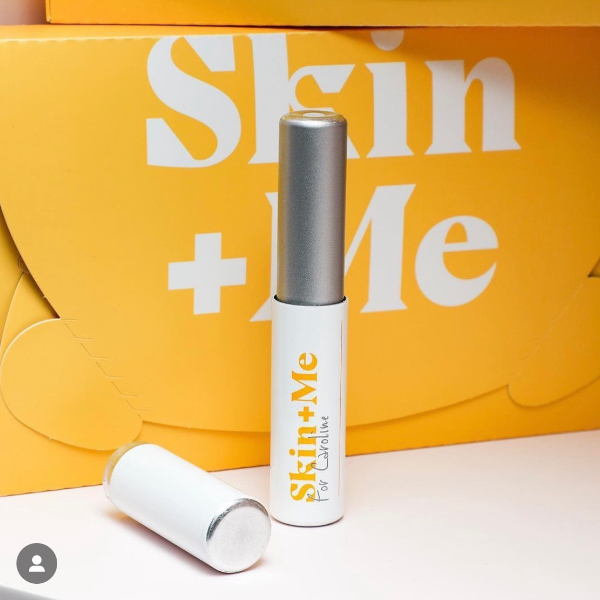 January 2023
Caroline Hirons partners with Skin + Me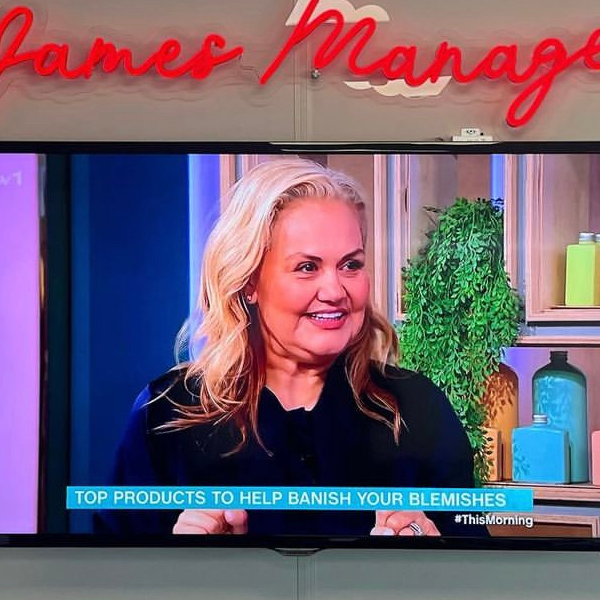 January 2023
Caroline Hirons was on This Morning recommending some of her favourite products to help treat skin pigmentation.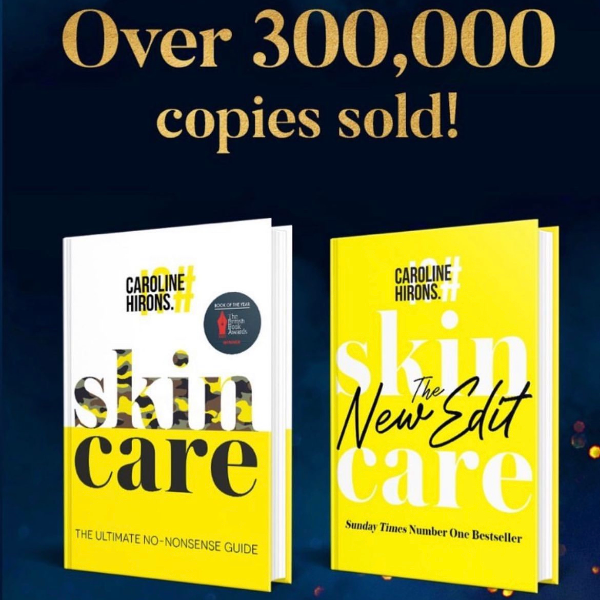 December 2022
Congratulations Caroline Hirons, for selling over 300,00 copies!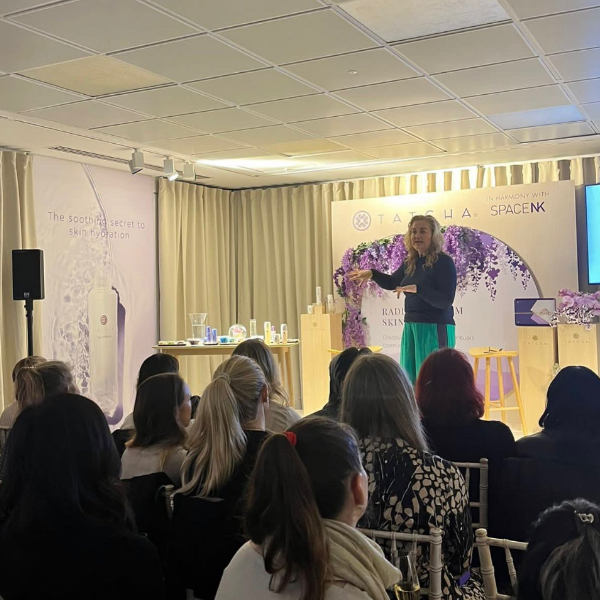 November 2022
Watching the skincare queen in action, Caroline Hirons speaking at SpaceNK for Tatcha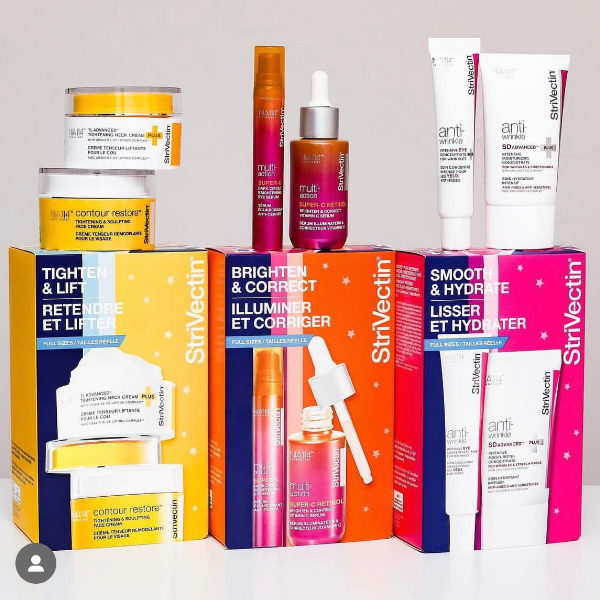 November 2022
With Christmas round the corner the wonderful Caroline Hirons is working with Strivectin to showcase their new gift sets!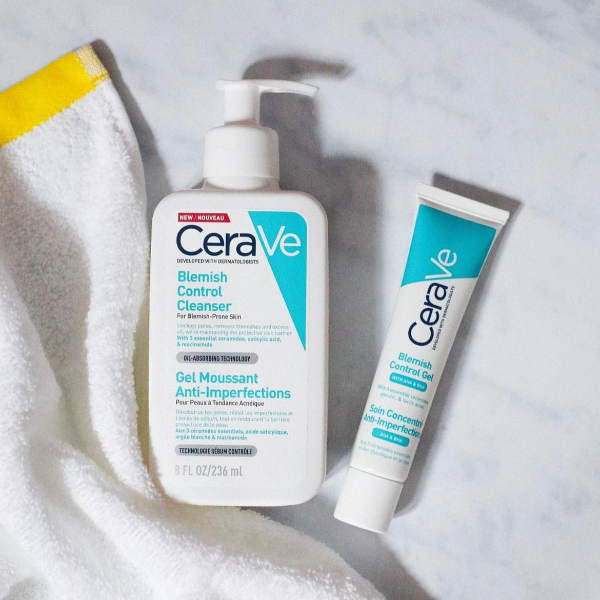 October 2022
Check out Caroline Hirons Instagram stories for her collaboration with CeraVe
September 2022
Did you catch Caroline Hirons on This Morning for her skincare clinic?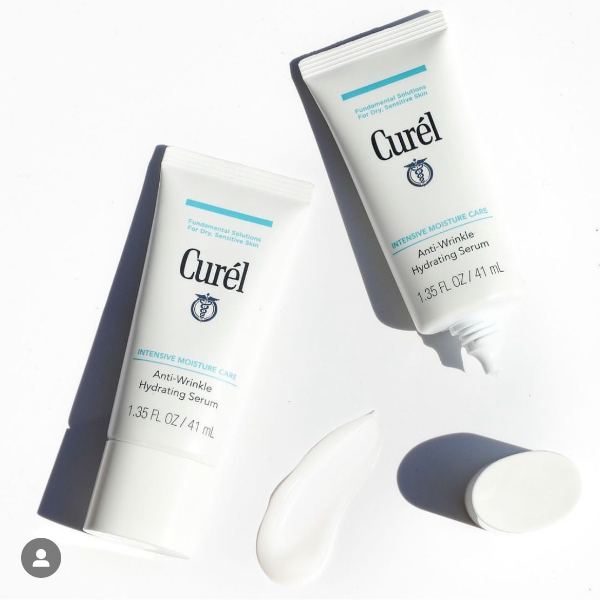 August 2022
Skincare queen Caroline Hirons shares the new Curel Anti Wrinkle Hydrating Serum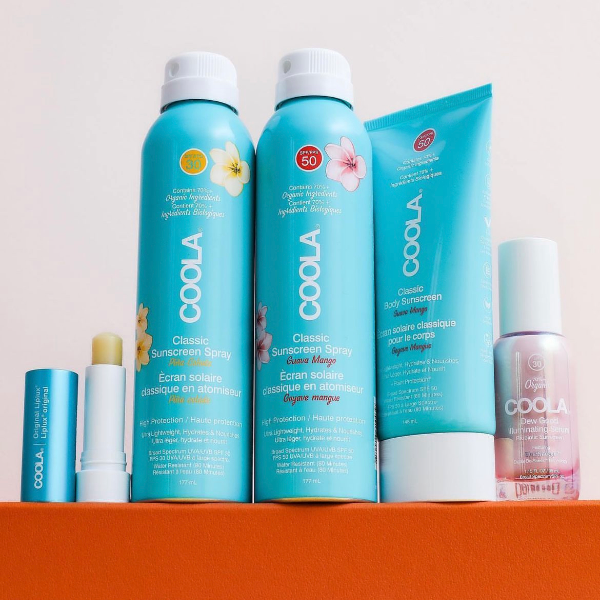 July 2022
Skincare queen Caroline Hirons has partnered with Coola for the launch of their new SPF
June 2022
The skincare queen Caroline Hirons is working with Sunday Riley for the launch of their new vitamin c cream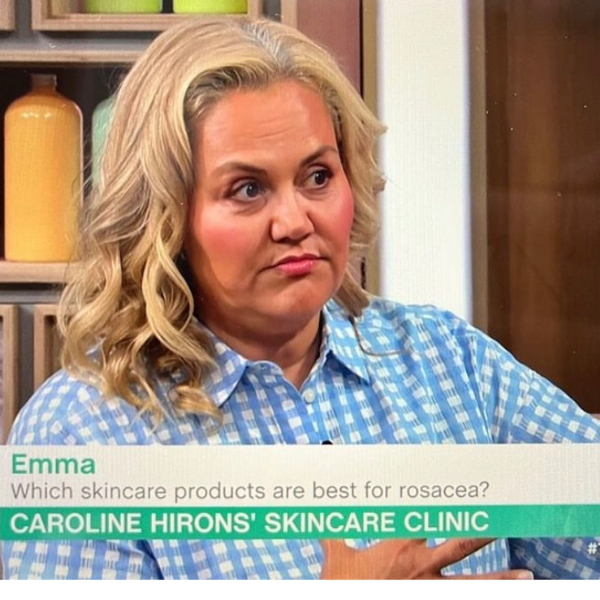 June 2022
Caroline Hirons is back on our screens answering questions for This Morning's Skincare Clinic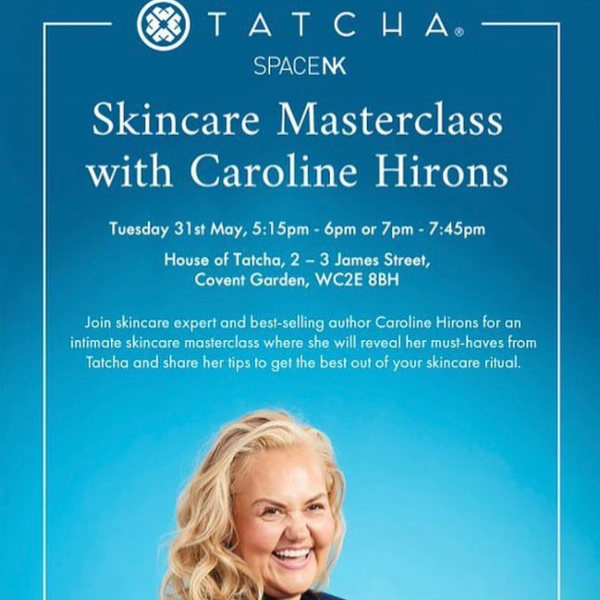 May 2022
You won't want to miss this skincare masterclass hosted by Caroline Hirons at SpaceNK's pop up for Tatcha Tuesday 31st from 5pm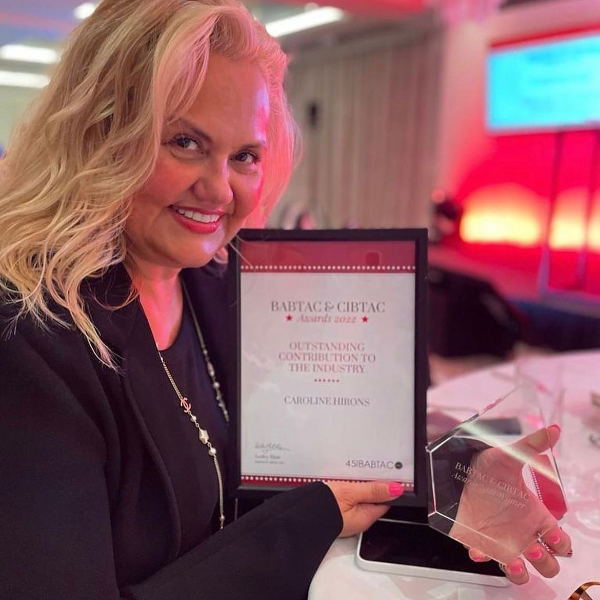 May 2022
Congratulations Caroline Hirons on being awarded 'Outstanding Contribution to the Industry' for her incredible work in the beauty industry at the BABTAC & CIBTAC Awards 2022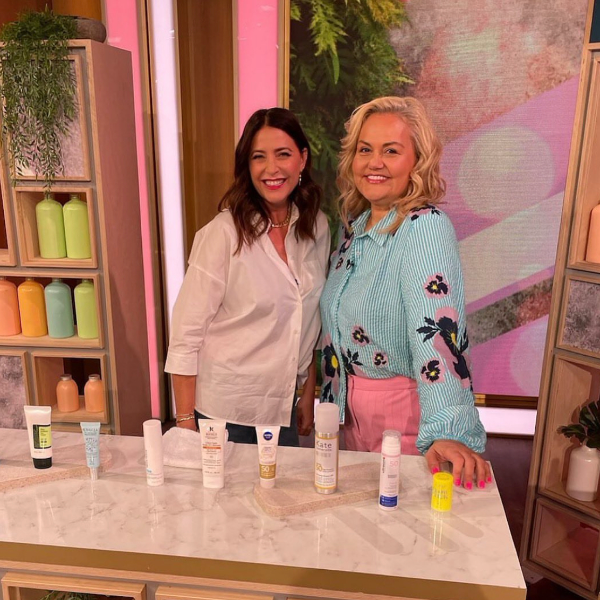 April 2022
We are ready for the summer sunshine after Caroline Hirons skincare segment on This Morning discussing the importance of SPF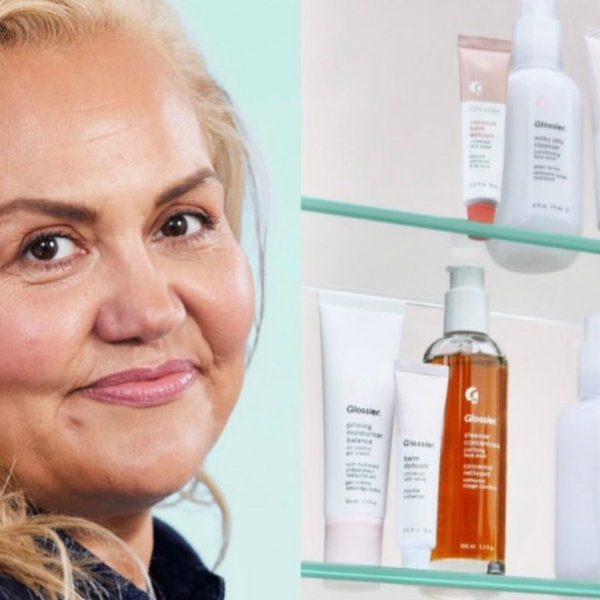 April 2022
Skincare expert Caroline Hirons put together a list of her favourite Glossier skincare products! Check out Caroline's Live from earlier this week or visit the Glossier site to see her top picks!
February 2022
The queen of skincare Caroline Hirons on This Morning answering questions on menopausal skincare!
January 2022
Congratulations to Caroline Hirons and Strivectin on their fantastic 'Tears of my Enemies' product collaboration!
October 2021
The wonderful Caroline Hirons on This Morning.
August 2021
Congratulations to the queen of skincare, the wonderful Caroline on the launch of her website for Skin Rocks!
May 2021
A HUGE congratulations Caroline for winning 'Book of the Year - Non Fiction Lifestyle' at the British Book Awards!
March 2021
Caroline's Beauty Backed campaign has done amazing work during the pandemic and raised over £600,000 for beauty businesses - we are pleased to report that thanks to its industry-driving work, Caroline has announced that Beauty Backed has been awarded Trust status. Well done Caroline!
March 2021
Congratulations Caroline on her British Book Award nomination - we couldn't be prouder!
March 2021
Congratulations to Caroline for winning the BABTAC (British Association of Beauty Therapist and Cosmetologists) annual award for Outstanding Contribution To The Industry for her work personally pioneering and leading the Beauty Backed Campaign helping beauty businesses worst affected during the Covid pandemic. Well done Caroline!
January 2021
Caroline's first book Skin Care was one of Amazon's most sold books of 2020! We loved the way they marked this fantastic achievement in Leicester Square yesterday - congratulations Caroline!
December 2020
Caroline featured in The Sunday Times' as one of their Women of the Year for 2020 - this year she launched the Beauty Backed and Book Beauty campaigns to help the beauty industry. She also released her debut book 'Skincare' which is this year's 7th highest selling hardback manual - well done Caroline! (https://www.thetimes.co.uk/article/women-of-the-year-2020-jp770mptk)
November 2020
Caroline Hirons has announced the 'Back Beauty' campaign (https://beautybacked.com/) which encourages the public to support the Beauty industry by booking future appointments, buying gift vouchers and buying your normal skincare routine from them via online or telephone sales. Launching Monday 16th November 2020, the Back Beauty campaign seeks to help the industry stay afloat following a second hit to their income. This is after the first lockdown saw the entire Beauty industry, worth £28 billion to the UK economy, shut down while the country got to grips with Covid-19.
October 2020
Well done to Caroline for all of her efforts in helping raise money for the beauty industry, her total to date is already over £500,000. Keep going Caroline!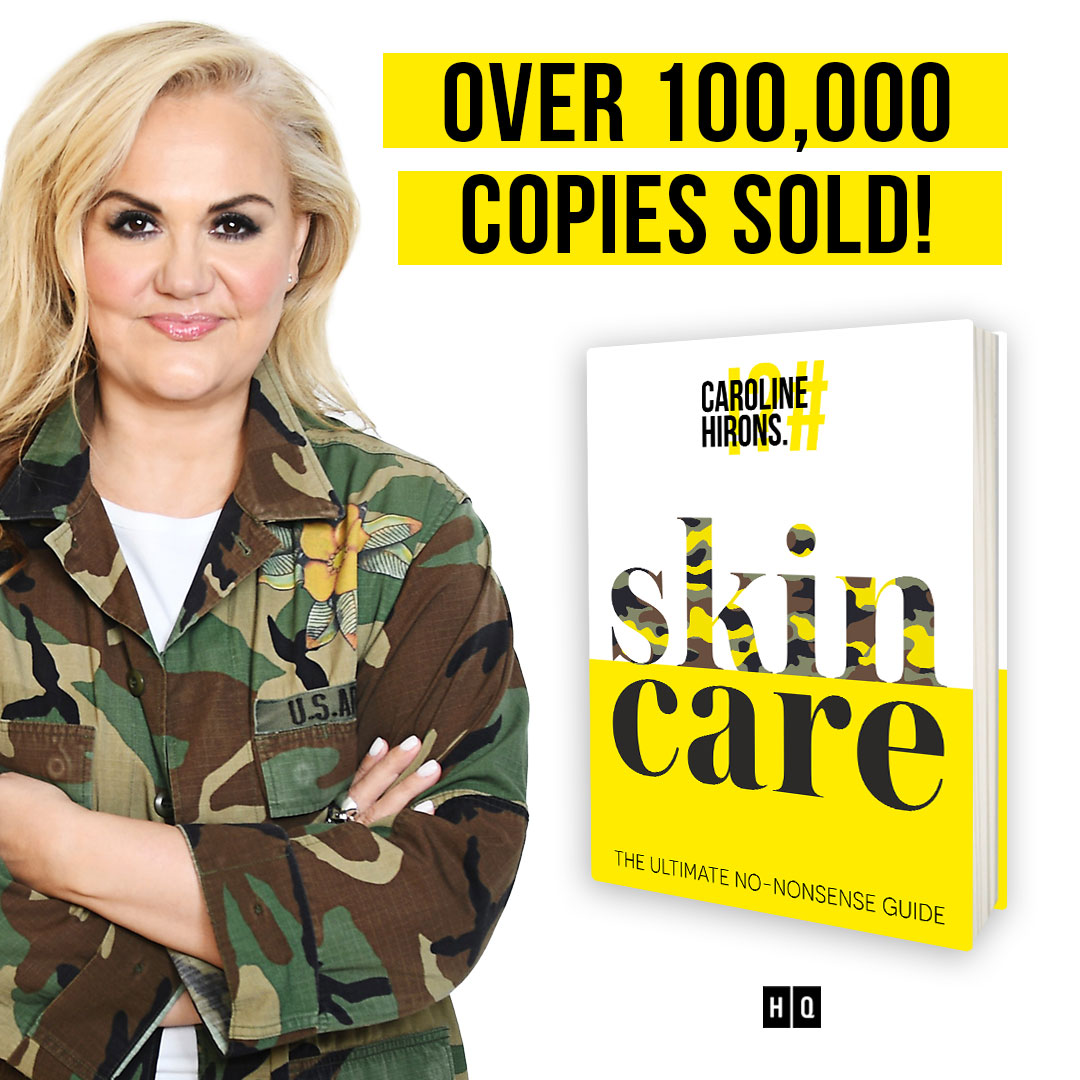 September 2020
Caroline's phenomenal first book Skin Care has now reached over 100,000 in sales. We couldn't be prouder of Caroline's success.
August 2020
Caroline's #1 best-selling skincare book has officially been named the best selling skin care book of all time.
July 2020
Caroline's Beauty Backed Campaign smashed its original target of £250,000 and has raised to date £346,095 for the beauty industry affected by global pandemic.
June 2020
Her debut book 'Skincare: The Ultimate No-Nonsense Guide', is published June 25th. The book was announced in October 2019 and went straight to number 1 in Amazon's Hot New Releases and has remained in the chart since!
April-June 2020
Caroline has also been doing her bit in 'lockdown' with 'Dermatica'. Anyone with an NHS email address has been eligible to receive free treatments throughout April, May and June! We love to see our clients being typically selfless by doing what they can to give back to their community.