What's New?
May 2021
A HUGE congratulations Caroline for winning 'Book of the Year - Non Fiction Lifestyle' at the British Book Awards!
March 2021
Caroline's Beauty Backed campaign has done amazing work during the pandemic and raised over £600,000 for beauty businesses - we are pleased to report that thanks to its industry-driving work, Caroline has announced that Beauty Backed has been awarded Trust status. Well done Caroline!
March 2021
Congratulations Caroline on her British Book Award nomination - we couldn't be prouder!
March 2021
Congratulations to Caroline for winning the BABTAC (British Association of Beauty Therapist and Cosmetologists) annual award for Outstanding Contribution To The Industry for her work personally pioneering and leading the Beauty Backed Campaign helping beauty businesses worst affected during the Covid pandemic. Well done Caroline!
January 2021
Caroline's first book Skin Care was one of Amazon's most sold books of 2020! We loved the way they marked this fantastic achievement in Leicester Square yesterday - congratulations Caroline!
December 2020
Caroline featured in The Sunday Times' as one of their Women of the Year for 2020 - this year she launched the Beauty Backed and Book Beauty campaigns to help the beauty industry. She also released her debut book 'Skincare' which is this year's 7th highest selling hardback manual - well done Caroline! (https://www.thetimes.co.uk/article/women-of-the-year-2020-jp770mptk)
November 2020
Caroline Hirons has announced the 'Back Beauty' campaign (https://beautybacked.com/) which encourages the public to support the Beauty industry by booking future appointments, buying gift vouchers and buying your normal skincare routine from them via online or telephone sales. Launching Monday 16th November 2020, the Back Beauty campaign seeks to help the industry stay afloat following a second hit to their income. This is after the first lockdown saw the entire Beauty industry, worth £28 billion to the UK economy, shut down while the country got to grips with Covid-19.
October 2020
Well done to Caroline for all of her efforts in helping raise money for the beauty industry, her total to date is already over £500,000. Keep going Caroline!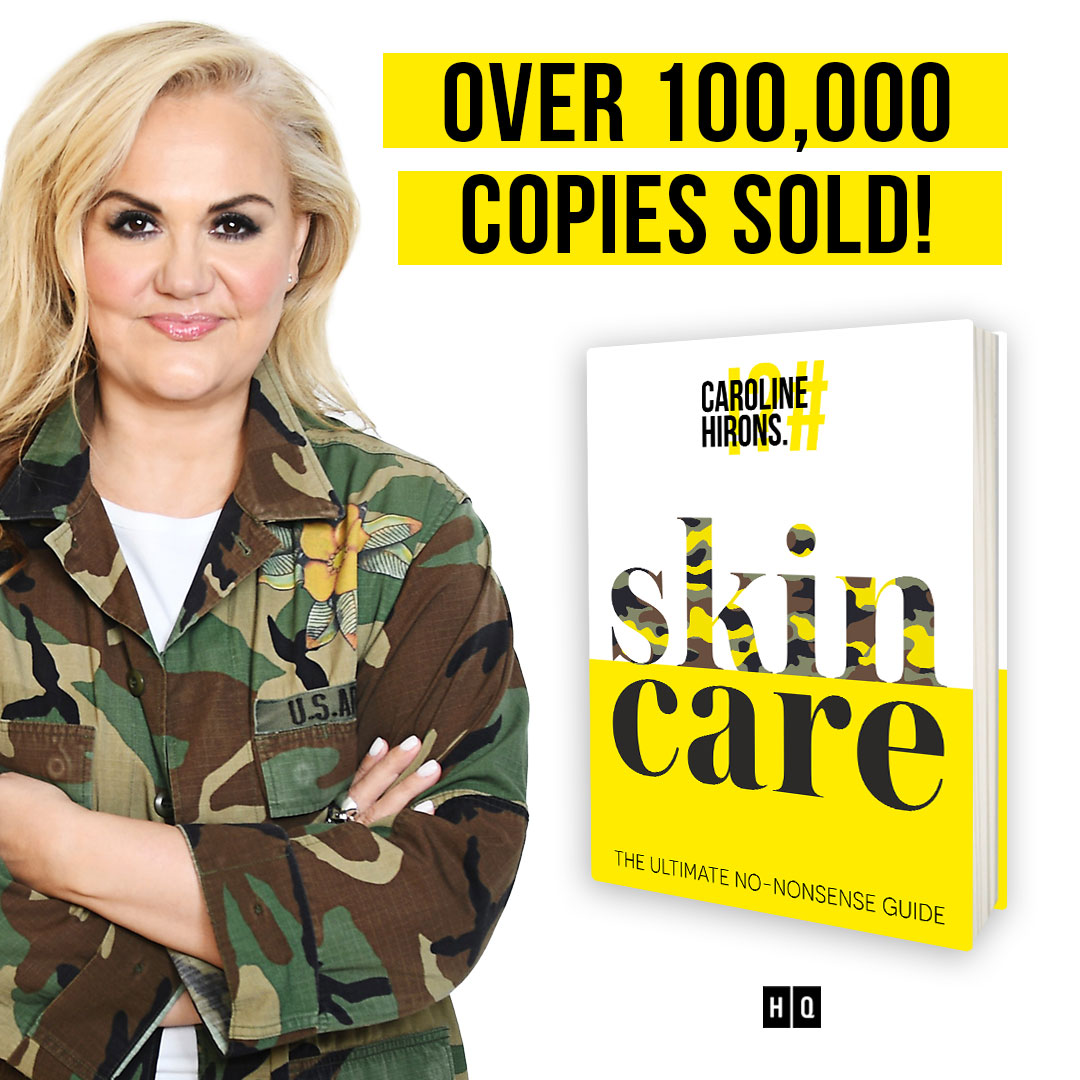 September 2020
Caroline's phenomenal first book Skin Care has now reached over 100,000 in sales. We couldn't be prouder of Caroline's success.
August 2020
Caroline's #1 best-selling skincare book has officially been named the best selling skin care book of all time.
July 2020
Caroline's Beauty Backed Campaign smashed its original target of £250,000 and has raised to date £346,095 for the beauty industry affected by global pandemic.
June 2020
Her debut book 'Skincare: The Ultimate No-Nonsense Guide', is published June 25th. The book was announced in October 2019 and went straight to number 1 in Amazon's Hot New Releases and has remained in the chart since!
April-June 2020
Caroline has also been doing her bit in 'lockdown' with 'Dermatica'. Anyone with an NHS email address has been eligible to receive free treatments throughout April, May and June! We love to see our clients being typically selfless by doing what they can to give back to their community.