Sonia Haria
Journalist and Beauty Expert
Sonia Haria is an award-winning, multi-platform beauty journalist with 14 years experience in the industry.
---
About Sonia
Sonia is Beauty Director of the Telegraph Group, a position she has held since 2016, and is a well-respected leading voice on news and features in the beauty and wellness sector. Sonia writes extensively on a range of topics including skincare, make-up and hair care, and hosts a number of video franchises in her role. She also conducts high profile interviews, ranging from exclusives with Hollywood stars to politicians - and was granted a rare interview with the Chancellor Rishi Sunak in September 2021.
Sonia is also a member of the British Beauty Council's Advisory Board, and sits on the Council's Policy Committee to further improve recognition of the beauty industry within Government. Aside from this, Sonia is hugely passionate about the confidence-boosting powers of beauty, and enjoys discovering the next big trends, treatments and products on the market.
---
PR, Media and Professional Booking Enquires for Sonia Haria:

enquiries@bevjames.com
Image Credit : Carl Fox/Stella Pictures Ltd
---
What's New?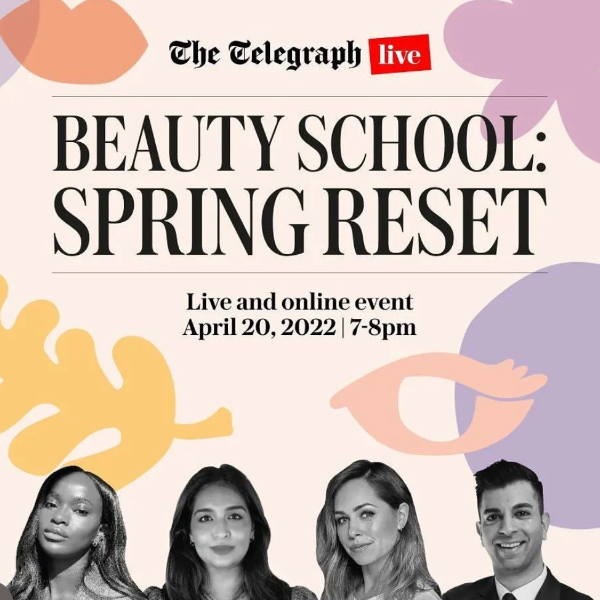 April 2022
Beauty Expert Sonia Haria and Makeup Artist Hannah Martin are hosting a panel discussion for Telegraph Beauty School on April 20th!
December 2021
Bev James Management represents Sonia Haria, Welcome Sonia!
Privacy Policy | © Copyright – Bev James Management 2020. All rights reserved.