What's New?
October 2023
Sunday times bestselling author and TV presenter, Dr Rupy Aujla has been working with Wickes to design his brand new kitchen for his new studio. Rupy teamed up with the Wickes design team to create the perfect kitchen for creating healthy, tasty, achievable meals. Keep an eye on Rupy's channels for delicious and nutritious recipes being created in his new Wickes kitchen.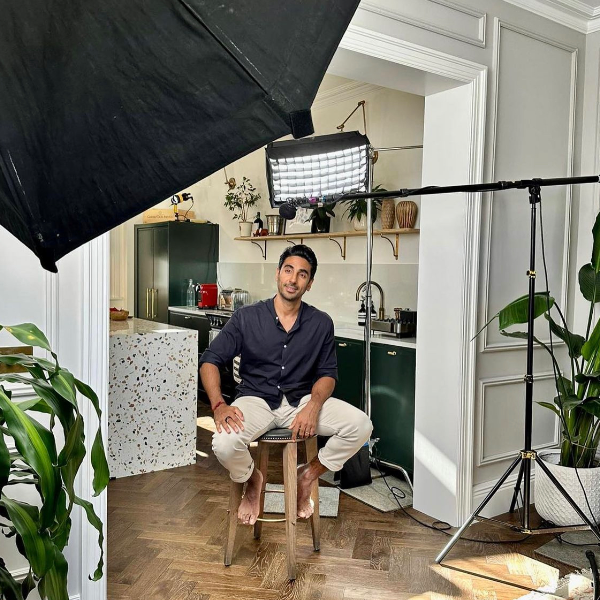 October 2023
Founder of Doctors Kitchen and author, Dr Rupy Aujla was invited by Citi last week to film an insightful interview about the changes in the healthcare industry, wellness, nutrition and how using food as medicine changed his life. Dr Rupy also created his Broccoli, Edamame and Bean Salad with Peanut and Sesame Dressing, one of his delicious recipes that provides an excellent source of fibre and protein, helping to maintain healthy digestion. Keep a look out for the interview, to be launched on Citi 's website in the upcoming weeks.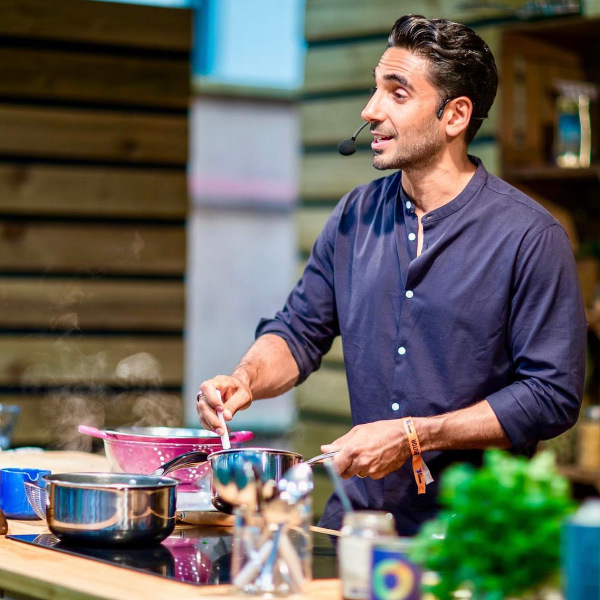 June 2023
Dr Rupy had a fantastic time cooking live on stage at the BBC Good Food Show last weekend. Dr Rupy made Herby Leeks with Chickpeas and Chili Feta, a delicious and healthy recipe from his new book 'COOKS' which is available to buy from Amazon now.
May 2023
We love these photos of Dr Rupy from the WellFood stage at WellFest Ireland last weekend. Dr Rupy was live on stage in Dublin cooking up one of his healthy and delicious recipes for the crowd. He made his Sticky Tangy Green Beans from his new book 'COOKS', which is available to buy from Amazon now. It looked like such a fantastic weekend!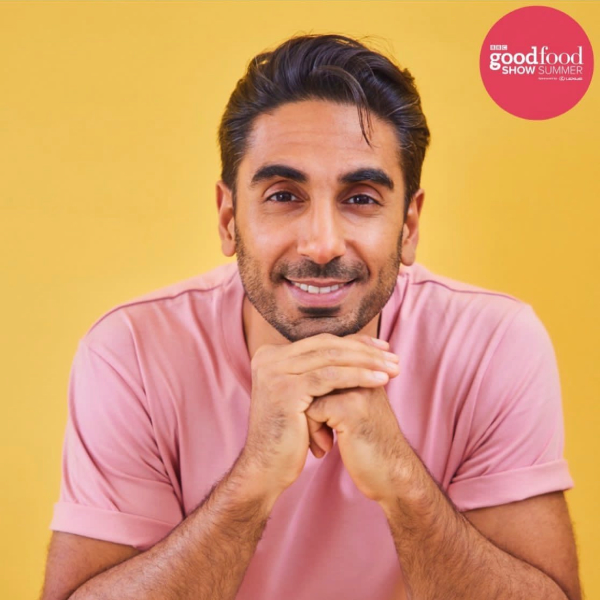 April 2023
We are delighted to announce that Dr. Rupy, will be cooking live at the BBC Good Food Show Summer on Sunday 18th June. Dr. Rupy will be re-creating some wonderful, healthy and delicious recipes from his new book 'COOKS', as well as hosting a book signing where you can pick up a signed copy. Tickets are available from the BBC Good Food Show website; get yours now before they sell out!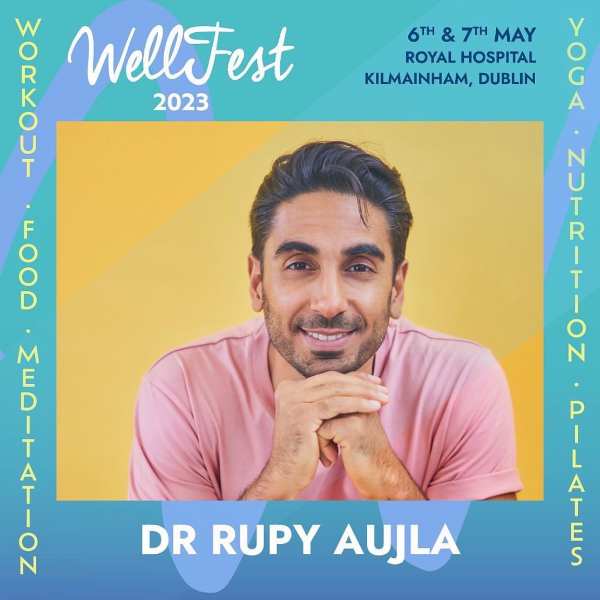 March 2023
Dr. Rupy will be cooking up a storm at Wellfest in Dublin on Sunday 7th May! Dr. Rupy will be creating one of his delicious and nutritious recipes live on the WellFood stage.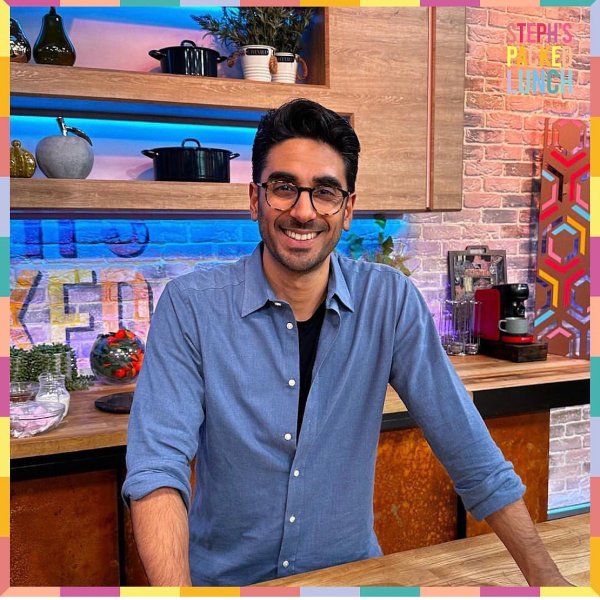 February 2023
Did you catch Dr Rupy on Steph's Packed Lunch on Channel 4 making his spicy halloumi bake?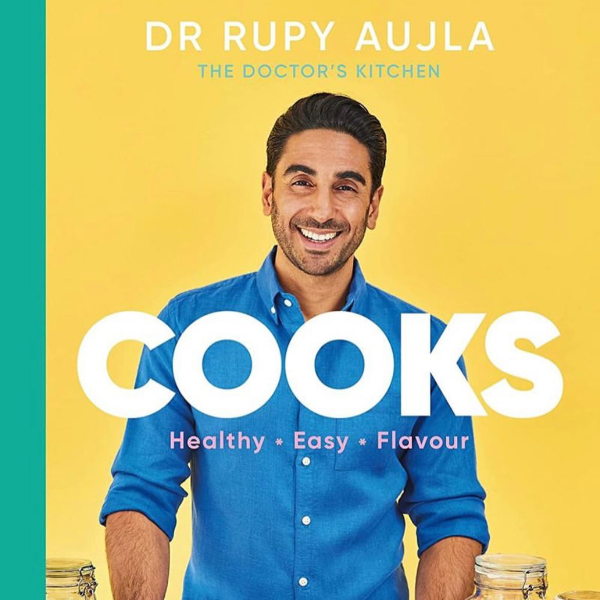 January 2023
Happy Publication Day Dr Rupy!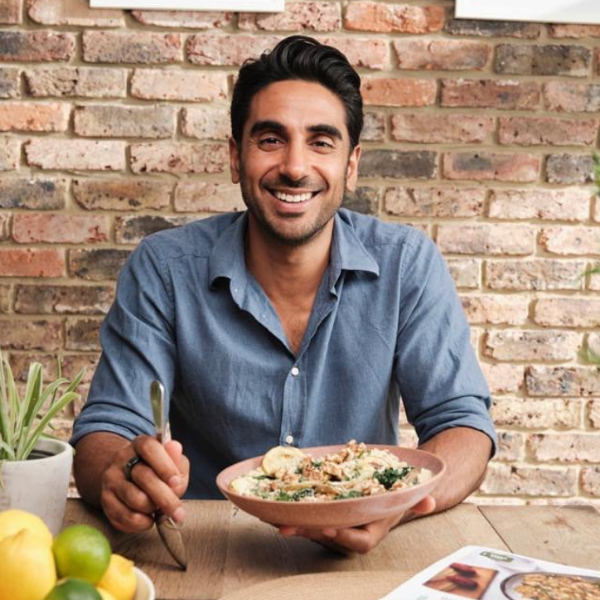 October 2022
Dr Rupy Aujla has collaborated with Green Chef to create recipes for their monthly boxes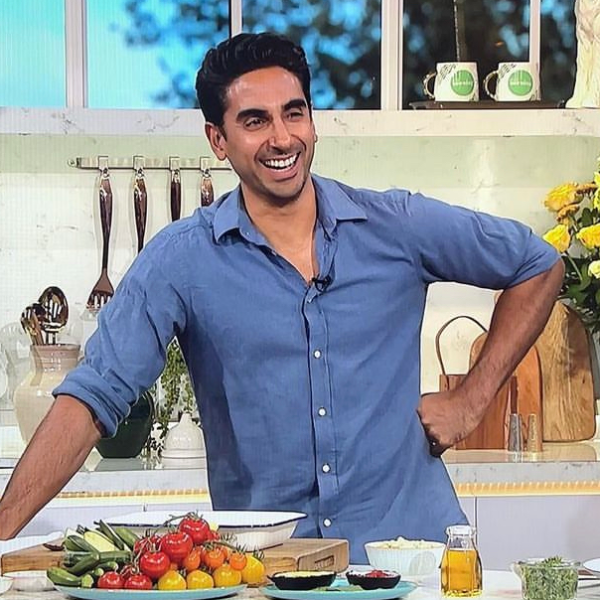 August 2022
Did you catch Dr Rupy Aujla on ITV's This Morning cooking up a delicious Spanish bean recipe?!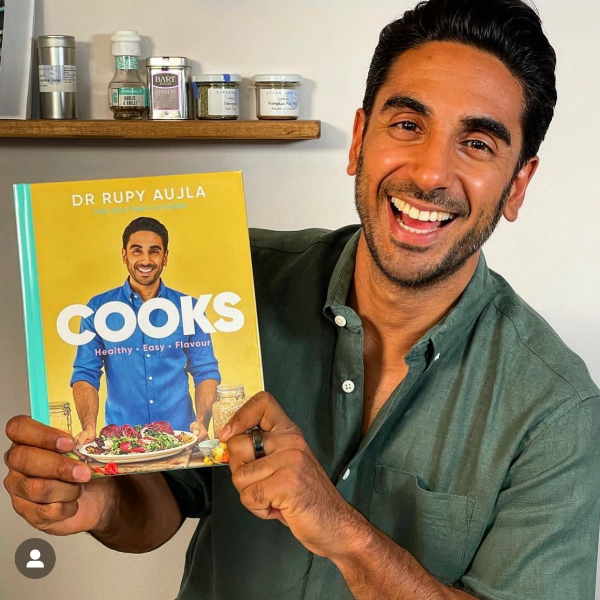 July 2022
Excited to share Dr Rupy Aujla brand new book COOKS which is being published 19th January 2023 by we can't wait to start cooking!
June 2021
To celebrate 5 years of BOSH.TV Henry & Ian will be chatting Dr Rupy about healthy eating and the plant-based boom. Join them all here: https://www.eventbrite.co.uk/e/an-evening-with-bosh-and-the-doctors-kitchen-tickets-160017389319
May 2021
Tune in to Channel 4 tonight to catch the first episode of 'Cook Clever Waste Less' with Dr Rupy and Prue Leith at 8:30pm - we can't wait!
March 2021
We are beyond thrilled to announces that Dr Rupy @doctors_kitchen is hosting @channel4 Cook Clever, Waste Less with @prueleith coming to our TV's this summer. The show will help create delicious food that will not only save the family's money but also help them be left with less waste.
March 2021
Dr Rupy was on ITV's This Morning cooking recipes from his "Easy 3-2-1" book - yummy!
March 2021
Dr Rupy was on ITV sharing his expertise and discussing 'How to age well'.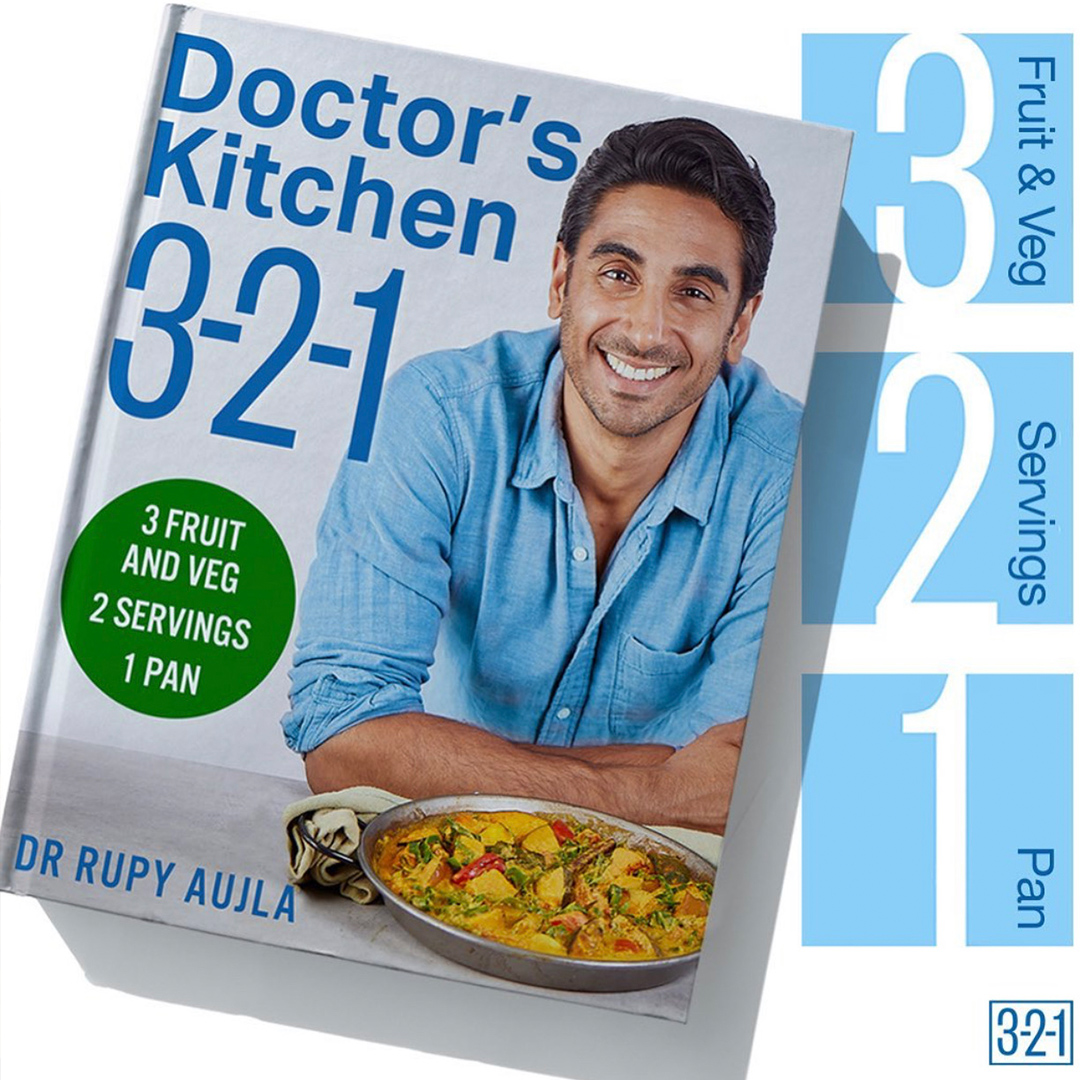 October 2020
Congratulation to Dr Rupy who has revealed the cover to his 3rd book 3,2,1 with Harper Collins. The book will showcase a variety of delicious dishes based on Rupy's principal of 3 fruit & veg, 2 servings, made within 1 pan per meal.
October 2020
Dr Rupy was on Steph's Packed Lunch today making delicious Chipotle Chicken tray bake with seasonal squash, fennel and a delicious garlic tomato sauce.. they loved it!
September 2020
Rupy appeared on the launch episode of Steph's Packed Lunch, channel 4's new lunch time magazine show. Rupy was seen in the kitchen rustling up a healthy Butternut Squash and Mango pickle Curry.
September 2020
Rupy is collaborating alongside Tenderstem to create three delicious, healthy and versatile recipes for the brand.
August 2020
Pikt Fresh Fruit & Veg Box collaboration: https://thedoctorskitchen.com/pikt.

Order fresh, organic produce straight to your door with Dr. Rupy's limited edition The Doctor's Kitchen box, exclusively from Pikt!
June 2020
Pollen & Grace Meal Box Collaboration: https://www.pollenandgrace.com/the-doctors-kitchen.

Get your hands on two delicious The Doctor's Kitchen meal boxes in collaboration with Pollen + Grace in selected stores and online. Each meal is designed to make healthy eating easy, accessible, and delicious - this is a step toward making healthy food accessible to everyone!
May 2020
2020 has been a busy year for Dr Rupy, to put it mildly. In addition to stepping up his professional work in emergency care to help combat Covid-19, he continues to provide tools, advice and live cook-a-longs for people in isolation via his social channels (below!).

We thank Rupy and all of the NHS for their exemplary and heroic work!
January 2020
Dr Rupy's new series 'Thrifty Cooking in the Doctors Kitchen' is now streaming on BBC iplayer!